The 2021 Chevy Malibu Delivers Unmatched Appeal to Growing Families
For car shoppers in search of an all-around great mid-size sedan, the 2021 Chevy Malibu is one of the most popular in the category. It delivers a powerful engine, excellent fuel economy, and spacious cargo room. At Mike Anderson Chevrolet Merrillville, we're particularly impressed with the available 19-inch wheels that create an elegant appearance in this sedan.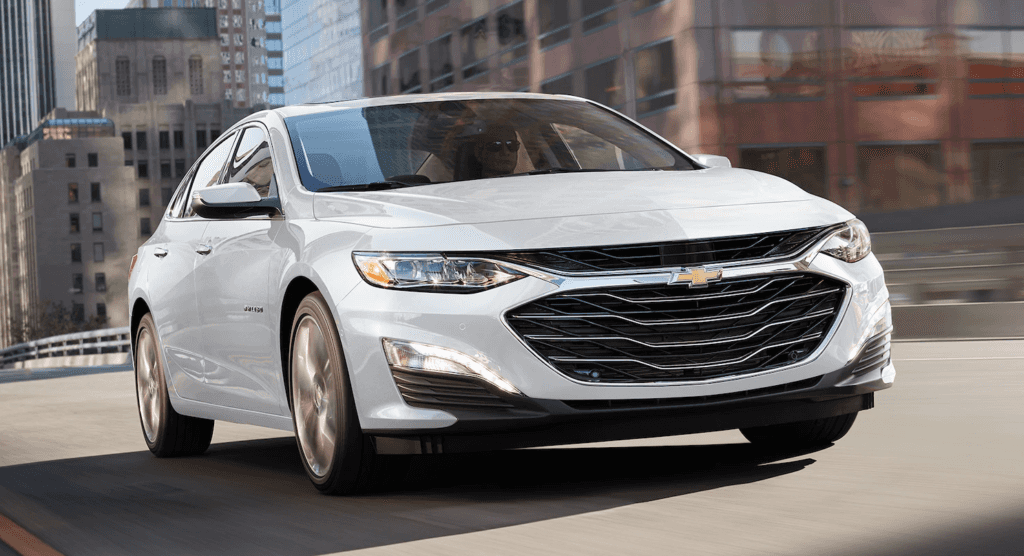 2021 Chevy Malibu Details
Drivers love the 2021 Chevy Malibu because of its powerful engine. Under the hood is an available 2.0-liter turbocharged engine that produces 250 horsepower and 260 lb-ft of torque. This motor works in harmony with the available 9-speed automatic transmission that distributes all horsepower to the front-wheel drive system.
Despite the high horsepower output, the 2021 Chevy Malibu still manages to produce an impressive fuel economy rating of 29 mpg in the city and 36 mpg on the highway. This allows the driver to focus on the road ahead instead of a constantly draining fuel tank, saving the driver hundreds at the gas pump.
The best way to experience everything the 2021 Chevy Malibu has to offer is through a test drive with Chevy dealers near me. We are confident that you won't be disappointed.
2021 Chevy Malibu Safety and Special Features
The 2021 Chevy Malibu offers a max cargo room of 15.7 cubic feet, which will allow you to bring plenty of luggage and equipment to your next big road trip. When it comes to safety, the 2021 Chevy Malibu also doesn't disappoint.
Equipped with a standard 10 airbags, this mid-size sedan also comes with available rear cross traffic alert. This active safety feature uses sensors built into the car to notify the driver of cross traffic when backing out of driveways and parking spots. It's a helpful tool with so many distractions that come from having a big family.
Much like all Chevy cars, the 2021 Chevy Malibu excels in all categories, from safety to performance. We are confident that this sedan will satisfy many of your driving needs.
Buying a 2021 Chevy Malibu?
We invite you to visit our dealership today and test drive the 2021 Chevy Malibu. We also offer excellent Chevy service for your existing vehicle. We hope to see you soon!