Kokomo, IN look no further for your car buying needs!
---
---
---
Whether you are looking for a new or used vehicle in the Kokomo, IN area, do not hesitate to visit Mike Anderson Merrillville. With a wide variety of new and pre-owned cars, exceptional staff and highly trained service and parts crew, Mike Anderson Merrillville will pre-approve you before you step foot on their property, they always have a service special, and they give back to the community. What is not to love about the family owned and operated dealership.
Schedule A Test Drive
---
Pre-Owned Vehicles
Looking for a new car can be stressful. Something you may have your eye on might be out of your price range. Purchasing a pre-owned vehicle is easy on your wallet, and at Mike Anderson Merrillville, there are many options under and over 10K. They have over 200 used cars, trucks and SUVs for you to choose from. Each one thoroughly inspected to make sure everything is running smoothly. For as little as $ 6,000, you could be driving away in the perfect little car. Along with low prices on certified pre-owned vehicles, Mike Anderson Merrillville also has pre-owned specials. By filling out a simple form online, the highly trained sales team will get back to you with all the information you are searching for.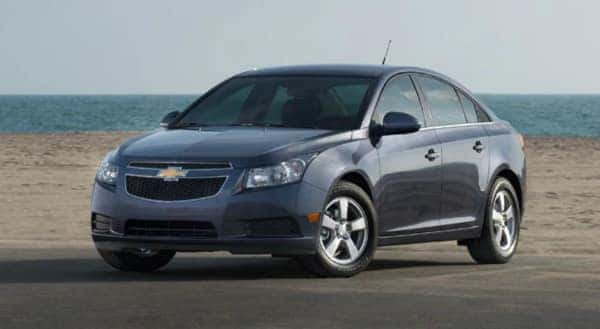 ---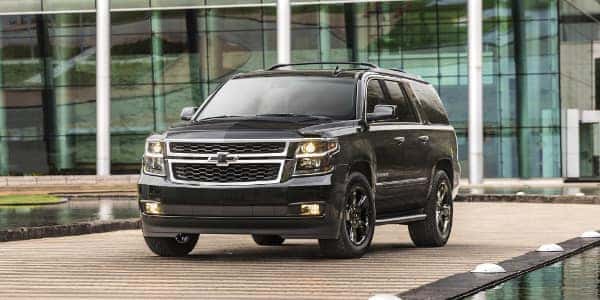 New Cars
Everybody loves a brand new car. With easy financing suited just for you and daily new car deals, it is hard to say no. With almost 1,000 new cars, trucks and SUVs in stock there are many varieties to choose from. With many daily deals, Mike Anderson Merrillville makes it easy for you to purchase or lease a brand new car. A brand new 2018 Chevy Spark that retails for $15,160 is now $4,245 off. Looking for something a little bigger? You can now get up to $6,000 off a brand new Cruze, Malibu or Trax. Mike Anderson Merrillville seriously cannot be beaten. No matter your style, no matter the car, truck or SUV you are looking for, they make purchasing a new vehicle easy and affordable.
---
Get Pre-Approved
If you have your eye on a car, truck or SUV at Mike Anderson Merrillville and you would like to know if you could get financing for the vehicle, they have an online form you can fill out and send in. Even if you are looking just to lease a vehicle, it is all online play out in a simple, easy to use form. This way, you save time at the dealership will out having to fill out all the annoying paperwork at the dealership. Once the online form is filled in and sent, a qualified sales representative will give you a call to follow up on your options that will best suit your needs. If you have any questions or concerns before, during or after filling out your form, you are encouraged to call Mike Anderson Merrillville directly. They will put your mind at ease and help you by clarifying so that all the information they need to give you the best options is there.
---
Service Specials
Let's face it, cars, SUVs, and trucks need regular maintenance to keep us going and keep us safe. Depending on your specific needs, the service and parts team, at Mike Anderson Merrillville may have the special just for you. Filling out a quick and easy form online can land you with coupons in your inbox for you to print and save with. A little look on their website and you can find the best deals and specials for your needs. For instance, until the end of March, every $100 you spend at their service department, you will receive $10 off your total. Spend $1000? You will receive $100 off. You can also get a 6-quart oil change for $50. There are also specials on brake pads, tire pricing and brake inspection. No matter what you need for the care of your car, Mike Anderson Merrillville will help you get the price.
---
Mike Anderson's Community Involvement
Mike Anderson Merrillville not only strives very hard for high standards of customer service, but they also encourage their employees to give back to the local community. They do this through events and sponsorships. Mike Anderson Merrillville employees support Not-for-profit organizations by giving away a portion of car sales throughout the year to their chosen organization. They also support community gardens, donate at local blood drives and participate in the Hidden Lake Breast Cancer walk every October. For every dollar raised, Mike Anderson Merrillville will match it. Mike Anderson Merrillville is big on volunteering and helping out their community. They are not only your local car dealership. The employees at Mike Anderson Merrillville are caring, supportive people willing to take huge steps towards creating a better place for all.
---
Customer Service
While visiting Mike Anderson Merrillville, you can rest assured that you will receive top-notch Customer Service. From the moment you walk in, to the time you leave, buying your next or first car or servicing you vehicle, you will be met with smiling faces and a warm, positive vibe. Even their website is easy to use and customer service oriented. Their parts and service team is top of the line, and their sales team greet you with the kindness you deserve. No matter who you speak to at Mike Anderson Merrillville, you are guaranteed to be treated well.