Electric Vehicles

Electric cars are the future, and Chevy has some of the best EV cars on the market. Chevy adds new features, designs, and technology to our EV lineup every year. We'll cover the basics of EVs and tell you about Chevy's EV lineup.
What are EVs?
Electric cars are fun to drive vehicles powered by a battery instead of a gas engine. They deliver a more responsive and smoother driving experience along with other perks such as less scheduled maintenance, saving more on gas, and even tax incentives.
There are three types of EVs, all of which rely on electric and battery power to varying degrees. Which EV is right for you?

The choice depends on your range, charging options, and budget. Typically, hybrids have the longest range since they also can incorporate gas. However, all-electric vehicles produce the least carbon emissions and offer the best savings and tax incentives. Also, the hybrids give you the convenience of not having to plug in your vehicle to charge before it can start.
Benefits of Owning an Electric Vehicle
Here are the primary benefits of owning an electric vehicle:
Eco-friendly: EVs are the most eco-friendly option since they don't contribute to GHG emissions.
Cost-saving: EVs don't require gas to run, so you won't have to pay high gas prices.
Less maintenance: There are fewer components and mechanisms that need maintenance.
Tax reduction: The government offers incentives and tax reductive for shifting to electric cars.
Less noise pollution: EVs are quieter than fuel-oriented cars.
Smoother drive: EVs have a higher level of torque, providing smooth acceleration to the wheels.
Chevy EV Lineup
Here's are the current and upcoming EV vehicles that Chevy has to offer:
Bolt EV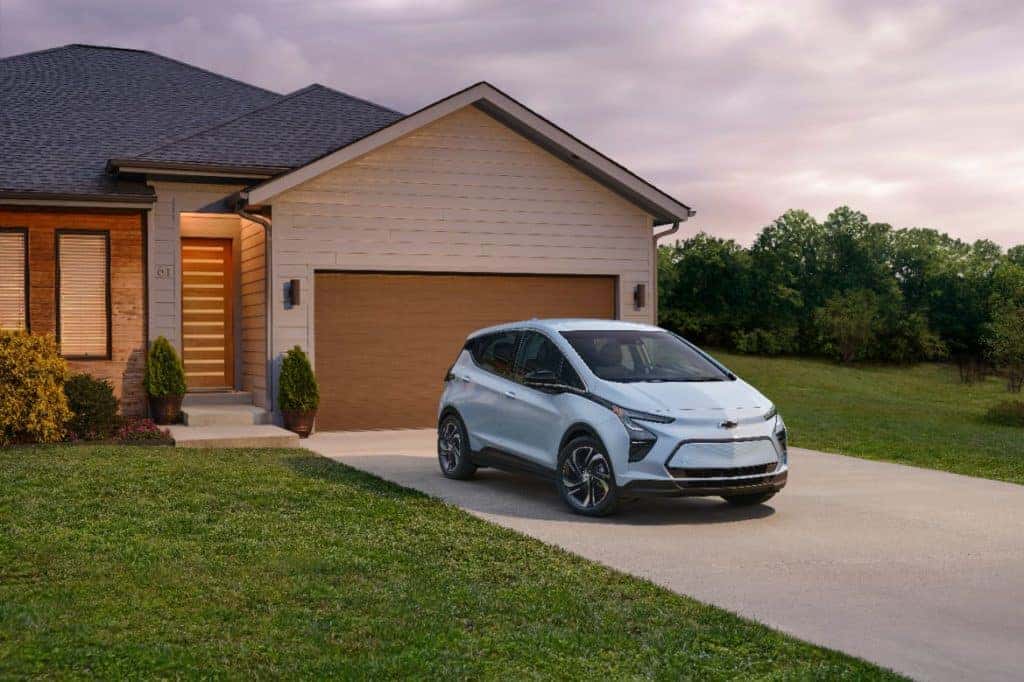 The Chevy Bolt EV has been the primary mainstay of the electric car market. It's perfect for low-maintenance drivers who need a hatchback for their daily adventures around town. With a starting price of $31,500, switching from gas to electric is an affordable option. Not to mention, it has great features like 259 miles of driving range and a one-pedal driving function to save on energy.
Bolt EUV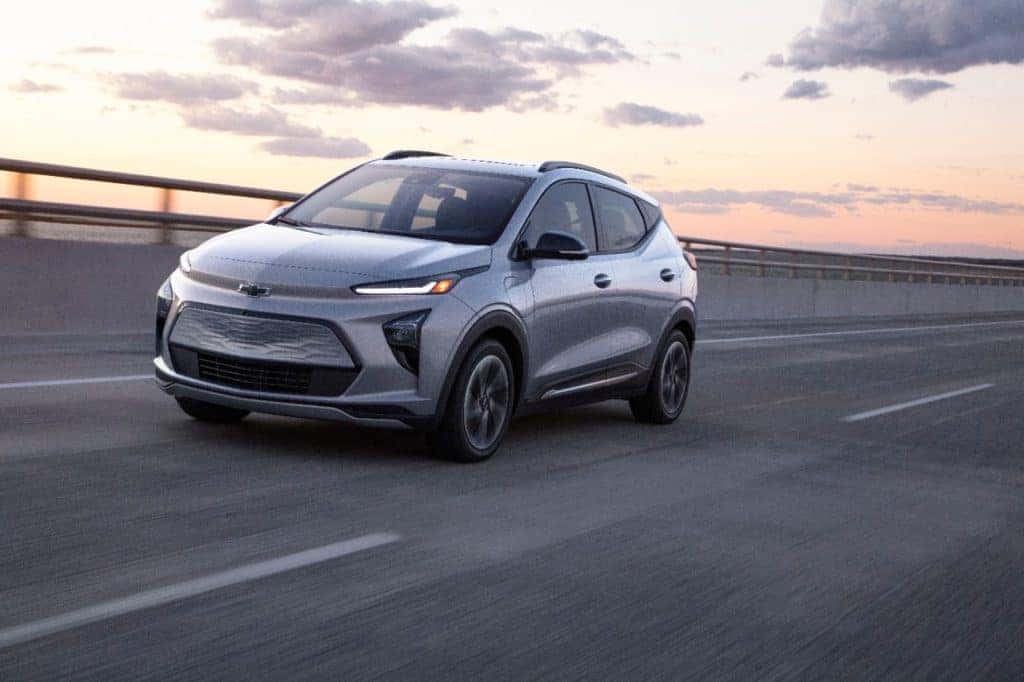 Bolt EUV is a step-up from the EV in that it offers more space and adaptability along with its underrated electric power. This utility vehicle offers 247 miles of range, a respectable 200 horsepower, and the Super Cruise hands-free driving feature.
Silverado EV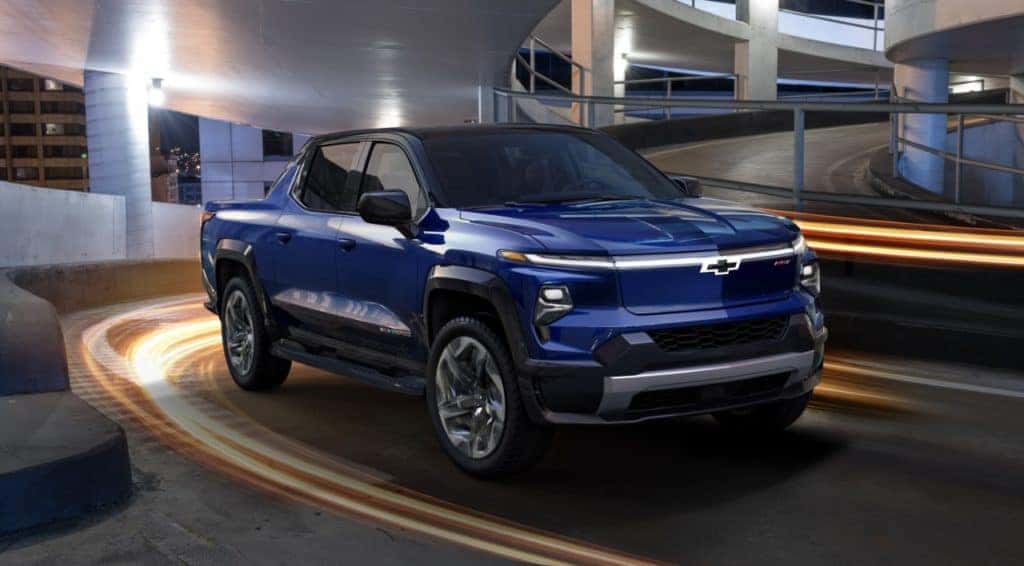 The Silverado EV will be the first-ever electric pickup truck in the lineup. It's posed to shake up the entire pickup truck market with its impressive hauling and towing power. Despite the electric motor, it can generate up to 660 horsepower and 780 lb-ft of torque. Furthermore, it has the longest range in the lineup at 400 miles. Not to mention, if you're ever wondering about EV chargers near me, Chevy offers a network of over 40,000 public charging stations.
Find Your Next EV at Mike Anderson Merrillville
The future is here. Make the switch to an electric Chevy at Mike Anderson Merrillville. Save on gas, cut your emissions and improve your driving experience with a Chevy electric car. You can find all vehicles in the Chevy EV lineup right here.
Visit us today to learn more about our EVs and schedule a test drive. We're located at 1550 E 61st Ave, Merrillville, IN 46410, or call us at 219-400-0110.